Design
Design of Heat Pumps
The main design task of our company is the development and design of heat pump devices.
The thermal and hydraulic parameters of our heat pump devices are based on theoretical calculations, which are supported by test laboratory measurements.
Theoretical calculations, analyzes, component selections are performed using computer software.
The elaboration of the constructions is made with the help of a three-dimensional design program, on the basis of which the two-dimensional dimensioned construction plans are made. In addition to the above, we prepare program plans for the cover and support structure of the heat pump as well as for the contract work for our CNC sheet metal processing machines.
Design of heat center, heat dissipation systems
In the design of heating / cooling / DHW production-geothermal heat pump systems, our company mainly seeks to assist partner design companies, to develop and transfer information and circuit diagrams. We also design complete systems up to the limit of our capacity, which means that in addition to the heat pump heating center, we also design the connected internal heat dissipation / heat collection system. Number of civil engineers: 2 + 1 (partner) people
Fodor Zoltán
Development engineer, senior designer,
Eng .: G-1 / 04-039-2000
Renewable Energy Utilization Expert: G-B-16 / 04-039-2000
Kmotricza Igor
Engineer constructor, building engineer designer
Heat pump design, production design,
ifj.Sonkoly Gábor (partner)
Gábor Sonkoly mechanical engineer, Eng.no .: G-1 / 04-039-2000G – Mechanical design of buildings (13/05/2021)
Retail and wholesale distribution of Vaporline heat pumps
Our company distributes Vaporline brand heat pumps with contracted partners at home and abroad at wholesale prices. In addition, however, it provides its domestic partners without a distribution contract with a -15% discount on the current list price. Our company manufactures heat pumps to order, so the delivery time is 6-8 weeks from the order.
Construction of heat pump heating centers
partner Companies
The main profile of our company is the production of heat pumps. Our goal is for more and more partner companies to implement our systems. We are waiting for the application of partner companies! For this purpose, we provide these companies with all the information, assistance and contractor discounts.
Own workmanship
However, in addition to the partner companies, we also carry own workmanship, which means that the construction is carried out by a subcontractor who has been working with our company for a decade. The design for this work is of course made by our company.
Preliminary price calculation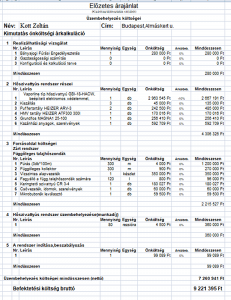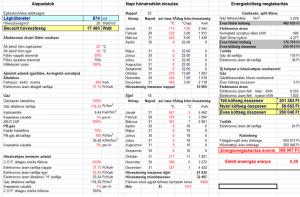 After contacting the prospective customer, based on the requested and received information, we will prepare an excel preliminary, free calculation and an operating energy cost calculation for his heat pump system. Based on this, you can decide whether to start the investment or do not consider our preliminary offer acceptable.
If our preliminary price offer is acceptable, we will enter into a design and construction contract with the customer, and we will manage the heat pump investment based on this.
Contract work opportunity
CNC Fine Plasma Cutting …