CNC edge bending
Our CNC-controlled bending machine  meets the most diverse bending needs in the field of sheet metal working.To undertake capacity utilization, we also undertake CNC edge bending work.
Areas of CNC edge bending:
High precision edge bending
Impression of stiffeners
Radius bending
Our bending ranges are as follows:
Material thickness: 0.5 mm – bending length
Maximum length: 2600 mm
Our edge bending machine:
Baykal APHS 26090 90 t – 4-axis CNC edge bending machine with Delem DA66T color control it is equipped with a graphic display and offline programming.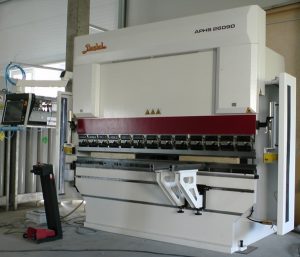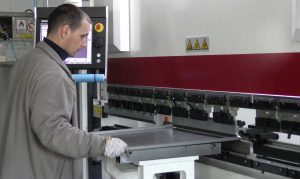 A series of pressure brakes minimize the cost of a unit of time. It has fast, responsive, quality and excellent bending capabilities. Thanks to its block-welded body structure, static and dynamic rigidity ensure a long service life.
The bending beam of the CNC edge bending machine is equipped with two rollers, made of high-quality forged steel and precisely polished. Low friction sliders provide full support in the direction of travel of the column. The machine is fully electronically synchronized to ensure maximum bending accuracy and repeatability. Accurate bending is aided by a linear line. It is equipped with a compact wired electrical box. The safety and proper operation of the machines are ensured by a certificate. It is equipped with graphic control, full programming and machine control options.
Working principle  CNC edge bending:
The graphical user interface of the bending machine is edited on a PC equipped with software, which is part of the machine, or on an external workstation. To create a new program, engineering data can be imported or pasted with a mouse and keyboard.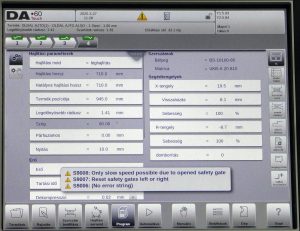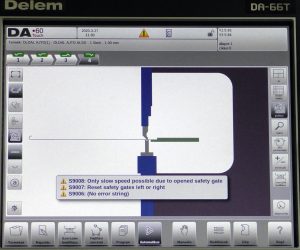 No programming knowledge is required through a graphical and menu-driven user interface. The software asks for all the required values and checks all the data. The inputs can be corrected at any time and the minimum deviations are immediately checked, thus avoiding incorrect inputs. The software automatically calculates the expanded length of each bent element and determines the exact position of the side stops. Ideally, each program is stored in a database, making it easy to recover them with search and sort features.
Advantages  CNC edge bending:
Its application helps to create and maintain optimal performance, facilitating greater accuracy and control. With our high-quality bending equipment, the process ensures high-precision bending while minimizing the risk of damage to workpieces caused by improper fitting.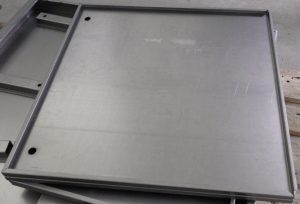 This equipment is able to bend both large workpieces and smaller parts. Due to the high production efficiency, bending takes a short time. Full computer control allows us to shut down many machines that take a lot more time to work with and require human interactions. It takes up little space and the CNC edge bending process allows you to work faster and more economically and also saves you money.
The satisfaction of our customers is important to us. Our short- and medium-term goal is to increase market share, build long-term relationships with business partners, and protect the environment. Continuous development of targeted machines and equipment in line with market needs – monitoring competitors – is one of the most important for us.